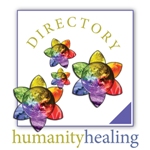 Welcome to the Humanity Healing Holistic Directory!  We offer both Free and upgraded Listings.
Humanity Healing was originally created to connect Healers with those in need of Healing. This Directory is an outreach of that mission. Through your participation, this Directory helps fund Humanity Healing International and its conscious Humanitarian projects.
We recently upgraded our Holistic Directory to this platform to be able to offer Free Listings to practitioners in tough economic times. If you have the ability, please consider an upgraded Listing so that we can ripple your generosity out to help others.
Creating a Listing is easy:
1)  Create an account with a user name and password.  This is done in the Welcome Visitor! Box which is located in the right-hand column between the Categories and the Latest Articles sections.   Note:  This Directory is on a separate system from other Humanity Healing outreaches, so even if you are a member elsewhere, you will need to register here.
2)  Log in with the password sent to your email. You can now change your password as well as add details to your profile. Please note that this page is not the submission page for the Free Listing.
3)  To create a Listing, click on the Submit Listing button in the upper right-hand corner.
4)  Chose a Listing Package to suit your needs, from Free to the Premium Plus Package which includes an ad spot in OM Times Magazine!
5)  Fill out your info and send it in.
6)  If you have chosen a Basic, Premium or Premium Plus Listing, click the Paypal link to complete the transaction.
7)  If you have chosen the Premium Plus, please make sure you upload a picture of your business card for placement in OM Times Magazine.
8)  Please allow a little time for your Listing to be reviewed and approved.
Please only one Free Listing per person. If you would like multiple categories with your listing, please consider upgrading.  We have kept the prices of the Listings very reasonable.
How to Create a Listing

,